This guide will explain a number of simple ways to reduce, and in some cases, completely stop the baby eczema itching. It is very difficult for a baby to stop scratching their itchy eczema. Here are a few different ways to help reduce eczema itching and scratching.
• Hygiene - hand gel
When handling baby eczema it's important use anti-bacterial hand gel because it kills 99.9% of all common bacteria. It can be purchased over the counter at the chemist/drug store without a prescription.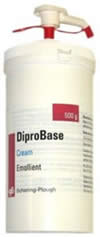 • Moisturizing - this is essential for treating baby eczema because keeping the baby's skin moist reduces the itching, redness and swelling. No normal moisturizing cream will be highly effective, you must use quality goods that are not fragranced and thick.
I personally use diprobase moisturizer on my baby son. Diprobase is an emollient aimed at eczema and dermatitis suffers. To slow water loss, it restores on the surface of the skin the layer of oil.
• The body - There are positive moves you can make to help reduce baby eczema, including not using fragranced products (such as soap and deodorant) and also keeping the body cool (heat aggravates eczema), you can use a humidifier for hot rooms. Use "Bon-Biological" washing powder on the baby clothes biological is known to sometimes cause eczema.
• Foods - Dairy products (anything with regular milk in it) can contribute to your eczema. Occasionally mother's give cows milk to their babies before their bodies are ready, consequently causing an eczema skin reaction.
Remember baby eczema can normally be healed by using the right goods. I would advise you read my article on "Recommended Baby Eczema Treatments"